Epta Development Corporation is a family-owned, award winning real estate development and investment firm. EDC is owned and operated by members of the Tsakumis family and headquartered in Vancouver, Canada. We're known for our progressive and entrepreneurial approach to our projects, leading to the creation of innovative developments that support successful community building. EDC is committed to a sustainable and authentic development practice at every level.
Our values as a family business are an extension of the values that shape the communities where we seek out opportunity. We build for future generations to live, work, and play close to home. EDC's community partners can count on a transparent and enterprising partner committed to fair development practices that benefit and enhance local communities. As the world evolves, so do our practices to ensure economic, social and environmental stewardship are at the forefront of what we do.
From aspirational beginnings decades ago, our portfolio has evolved substantially leading to the emergence of a multi-faceted real estate development and investment firm. Here's a snapshot of our recent, diverse projects and the vision for the future.
The Past
We've built and sold residential condominium and rental buildings, owned and divested of commercial buildings, operated a significant agriculture production, and assembled land for future development throughout the various communities of Metro Vancouver. With legacy building at the forefront of all that we do, our past projects have been formative in establishing the company that exits today, and the company that will take shape tomorrow.
The Latest
Investments in our pipeline include a 618-acre master-planned community in Rancho Mirage California, a 100-acre land parcel for the development of a world-class logistics park in Bristol England, and several projects here at home. These projects differ more than just geographically and showcase EDC's ability to source and execute transactions across all asset classes. From a luxury resort community of residential, recreational, and commercial development in the Coachella Valley to a mega logistics park located in one of the UK's most productive shipping and industrial areas, our breadth of experience translates to results in any market.
The Future
EDC prides itself on staying on top of the newest practices and technologies. Adapting and learning to how people want to live, work and play, driven by a thirst for understanding what makes a community more than a collection of places, and how those attributes shape our daily lives. As we seek to better understand this, we will continue to grow and find new and exciting opportunities to bring our passion for envisioning great spaces to life, creating deeper connection with community and environment along the way.
Our roots in the business community reach back several decades. Epta is the culmination of opportunity and hard work in equal measure, built on the family values that have made us who we are today.
Our story is one of entrepreneurship and a passion for creating new and exciting opportunities from a humble beginning that started with the immigration of our founder Vasilios (Bill) Tsakumis from Greece to Canada in the 1960s.
Bill quickly adapted to Canadian society and embraced its entrepreneurial spirit – first in the restaurant industry and later in what would become Bill's passion: real estate investment.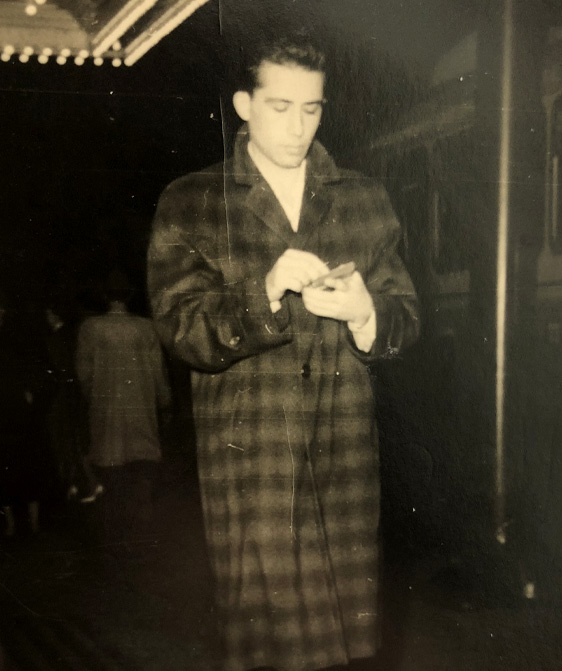 Alex is a founding partner and Principal of Epta Development Corporation and its group of related companies. He leads all facets of the company's real estate business. His primary responsibilities revolve around acquisition, negotiations, partnering structures, financing, and business development.
Alex possesses extensive knowledge in real estate development process across all asset classes from multi-family residential to commercial. With over 20 years of Real Estate development experience, he has been directly involved with developing, building, financing, leasing and selling over $1BN CDN in real estate assets over the course of his career.
Prior to co-founding EDC, Alex had a leadership role with a large, privately held, Canadian real estate firm responsible for the company's industrial and commercial activities. He was also a commercial real estate broker with a local boutique firm in Vancouver, BC.
Angelo is a founding partner and Principal of Epta Development Corporation and its group of related companies and leads in all areas of company activity including real estate and alternative investments. Areas of professional focus transect across all business lines and Angelo possesses 20+ years of direct investment, development, asset management and sales experience.
Spanning his career, Angelo has been instrumental in over $1BN CDN of value creation. His insights and experience have been formative to our firm's growth and investment strategy.
Prior to co-founding EDC, Angelo oversaw commercial and industrial development throughout Canada for a large Canadian private investment company which included a multi-million square foot portfolio of income assets, and was previous to that, a commercial real estate broker with Cushman & Wakefield participating in many major national transactions over a 5 year period.
Chris is a founding partner and Principal of Epta Development Corporation and its group of related companies and leads our investment platform across all company verticals. Chris' leadership in our organization is key to our short- and long-term core investment strategy, while providing guidance and transactional oversight over value-add and opportunistic investments in Canada and internationally.
A seasoned real estate executive with nearly 20 years of real estate development and investment experience, Chris is responsible for assisting with the formation and execution of our company vision, taking on a truly holistic role vital to our company's current activities and future growth plans.
Prior to co-founding EDC, Chris attended the University of British Columbia (Political Science) and worked for RBC Insurance and Investments group in Vancouver, BC.